LEARN TO MEDITATE- The Path of Kriya Yoga Level 1
Paramhansa Yogananda wrote, "Meditation is the highest form of activity a person can perform." It is one of the most natural and rewarding of all human activities. It gives direct, intuitive experience of higher consciousness, and is the cornerstone of deep spirituality. It also brings balance, rest and a growing inner peace.
Whether or not you are a new to meditation, these classes can help you establish and develop a deep, consistent practice and help awaken within the peace, joy and divine love that are a part of your true nature.
This is a step one out of four on the Path of Kriya Yoga It can be done also as a standalone Learn to Meditate course
What is Meditation
Simple, "do-able" suggestions of how to sit comfortably for meditation
Meditation & the Brain
How to Overcome the Restless Mind
How to Interiorize and Relax the Life-force
The Breath-Mind Connection
How to Focus & Concentrate
Hong-Sau Technique of Meditation
Absorption & Expansion of Consciousness
Aids for Meditation
Establishing a Meditation Routine
Guided Meditation
Frequently Asked Questions (FAQs)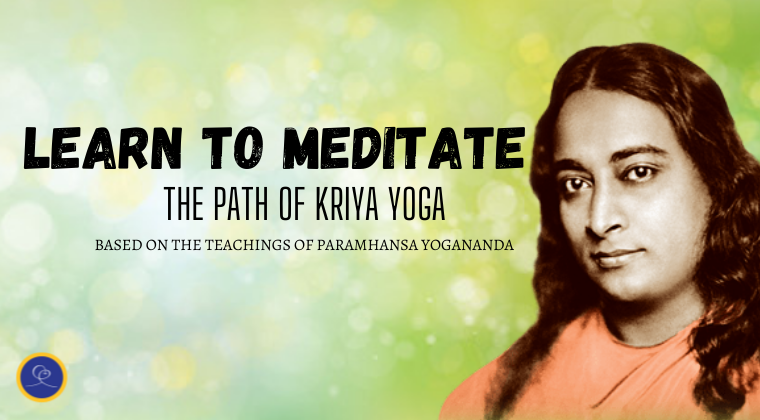 The course fee includes:
• Personal mentoring from the instructor
• This is In-Person only set of classes
Address : 1st Floor, Community Centre, K Block, DLF Phase II, Gurugram, Haryana 122002
What's next : Completion of this course is a prerequisite for enrolling Kriya Yoga Meditation – The Art and Science of Raja Yoga –Step 2 on the Path of Kriya Yoga
Sign Up For
Learn to Meditate – The Path of Kriya Yoga Level 1
In Person Only
Date : Sunday, 17th & 24th SeptemberTime : 11:30 am – 1:00 pm
Contact us if you have any questions regarding registration for Learn to Meditate.
Write to us at gurgaon@anandindia.org